About the Australian Consulate-General Chengdu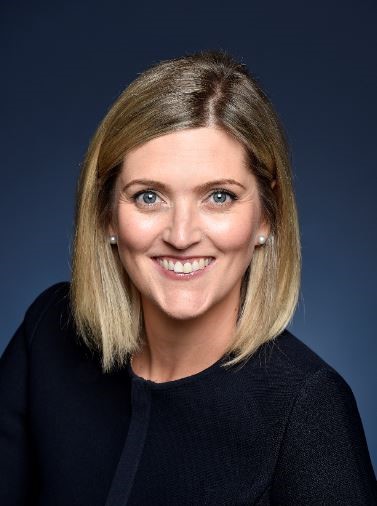 Ms Adelle Neary
Consul-General, Australian Consulate-General Chengdu
Ms Adelle Neary has been the Australian Consul-General in Chengdu since June 2021.
Ms Neary is a career officer with the Department of Foreign Affairs and Trade. She has previously served overseas in Vientiane and Jakarta. In Canberra she has undertaken high profile work associated with the MH17 flight disaster as well as contributing to the work of the Foreign Policy White Paper Taskforce. She also served as an Adviser, International Division, Department of Prime Minister and Cabinet. Prior to joining the Department she was as a lawyer with London-based firm CMS Cameron McKenna, working in the Central and Eastern European offices.
Ms Neary speaks Mandarin and Indonesian and holds a Bachelor of International Studies; a Bachelor of Laws (Honours); and a Bachelor of Science (Jurisprudence) from the University of Adelaide; and, a Graduate Diploma in Legal Practice from the College of Law (NSW).
Opening Hours
The Consulate-General will be open from 8:30 am to 5:00 pm Monday to Friday except for public holidays.
Passport applications may be lodged between 9:00am to 12:00 pm, Monday to Friday except for statutory holidays. Notarial services will be available between 2:00 pm to 4:00 pm, Tuesday and Friday only. If you are unable to meet these working hours, an appointment is required. You can either call 028-6268 5200 or send email to [email protected].
Public Holidays 2023
2 January (Monday), In lieu of New Year's Day
23 January (Monday), In lieu of Chinese New Year's Eve
24 January (Tuesday), Chinese New Year
25 January(Wednesday), Chinese New Year
7 April (Friday), Good Friday
10 April (Monday), Easter Monday
1 May (Monday), Labour Day
22 June (Thursday), Dragon Boat Festival
2 October (Monday), In lieu of Chinese National Day
3 October (Tuesday), National Day Holiday (Golden Week)
4 October (Wednesday), National Day Holiday (Golden Week)
25 December (Monday), Christmas Day
26 December (Tuesday), Boxing Day
27 December (Wednesday), APS Additional Day (Holiday)
Public Holidays 2024
1 January (Monday), New Year's Day
12 February (Monday), Chinese New Year
13 February (Tuesday), Chinese New Year
14 February(Wednesday), Chinese New Year
29 March (Friday), Good Friday
1 April (Monday), Easter Monday
1 May (Wednesday), Labour Day
10 June (Monday), Dragon Boat Festival
1 October (Tuesday), In lieu of Chinese National Day
2 October (Wednesday), National Day Holiday (Golden Week)
3 October (Thursday), National Day Holiday (Golden Week)
25 December (Wednesday), Christmas Day
26 December (Thursday), Boxing Day
27 December (Friday), APS Additional Day (Holiday)
Contact Information for other Australian Missions in China
Australian Embassy in China, Beijing
Address:
21 Dongzhimenwai Street
Beijing
People's Republic of China
Tel: +86 010 5140 4111
Fax: +86 010 5140 4230
Mail: [email protected]
Website: www.china.embassy.gov.au
Australian Consulate-General, Shanghai
Address:
22/F, CITIC Square
1168 Nanjing Xi Lu
Shanghai
People's Republic of China
Tel: +86 021 2215 5200
Fax: +86 021 2215 5252
Mail: [email protected]
Website: www.shanghai.china.embassy.gov.au
Australian Consulate-General, Guangzhou
Address:
12/F, Development Centre
No. 3 Linjiang Road
Zhujiang New City
Guangzhou
People's Republic of China
Tel: +86 020 3814 0111
Fax: +86 020 3814 0112
Mail: [email protected]
Website: www.guangzhou.china.embassy.gov.au
Australian Consulate-General, Shenyang
Address:
Level 19, China Resources building
286 Qingnian Avenue
Shenyang
People's Republic of China
Tel:+86 24 8610 6100
Fax: +86 24 8163 0288
Mail: [email protected]
Website:www.shenyang.consulate.gov.au
Australian Consulate-General, Hong Kong SAR
Address:
23/F Harbour Centre
25 Harbour Road
Wanchai
Hong Kong SAR
Tel: +852 2827 8881
Fax: +852 2585 4457
Website: www.hongkong.china.embassy.gov.au