"Thereabouts" film screening jointly hosted with Tourism Australia at the Australian Consulate General, Chengdu.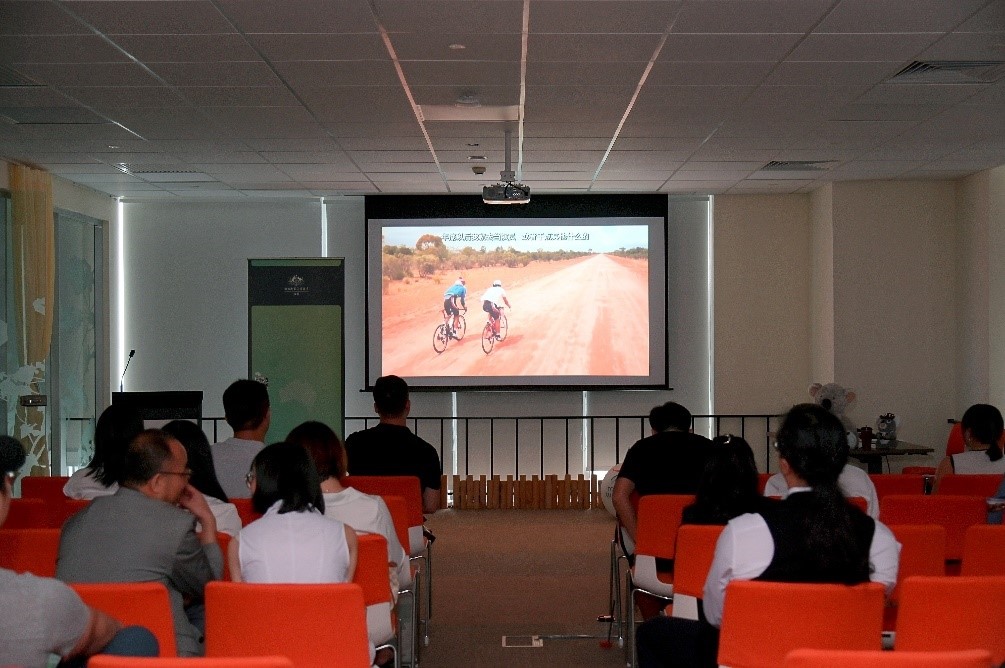 As part of the "Panda-Koala Cup" Sports Carnival, the Australian Consulate-General, Chengdu, and Tourism Australia jointly hosted a screening of the Australian film "Thereabouts" and Australian-style sports tourism event on 23 September 2021.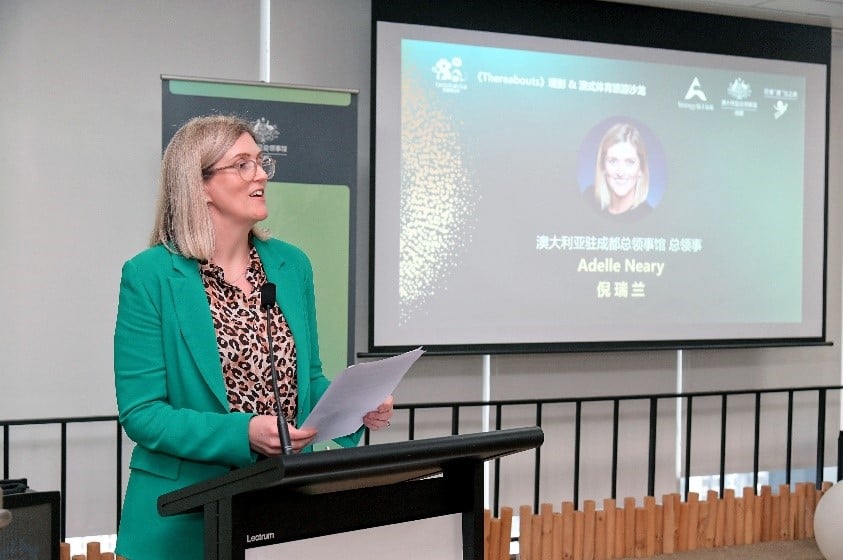 Australian Consul General in Chengdu said "I hope that through the Panda-Koala Cup activities, we will showcase Australia's healthy lifestyle and promote non-government exchanges and business cooperation with Chengdu." Ms Neary said Chengdu and Australia's lifestyles have a lot in common: enjoying food with friends, our love of sports and outdoor activities, and choosing a healthy lifestyle.
The film "Thereabouts" directed by Scott Mitchell, documents the story of two brothers, Lachlan and Angus Morton, as they cycle nearly 3,000km in just 11 days. In 2013 they set off from their childhood home in Port Macquarie on the East Coast of Australia, and cycled to Uluru, in the heart of Australia. They discoverd new places and met new people in the deepest part of the Australian Outback.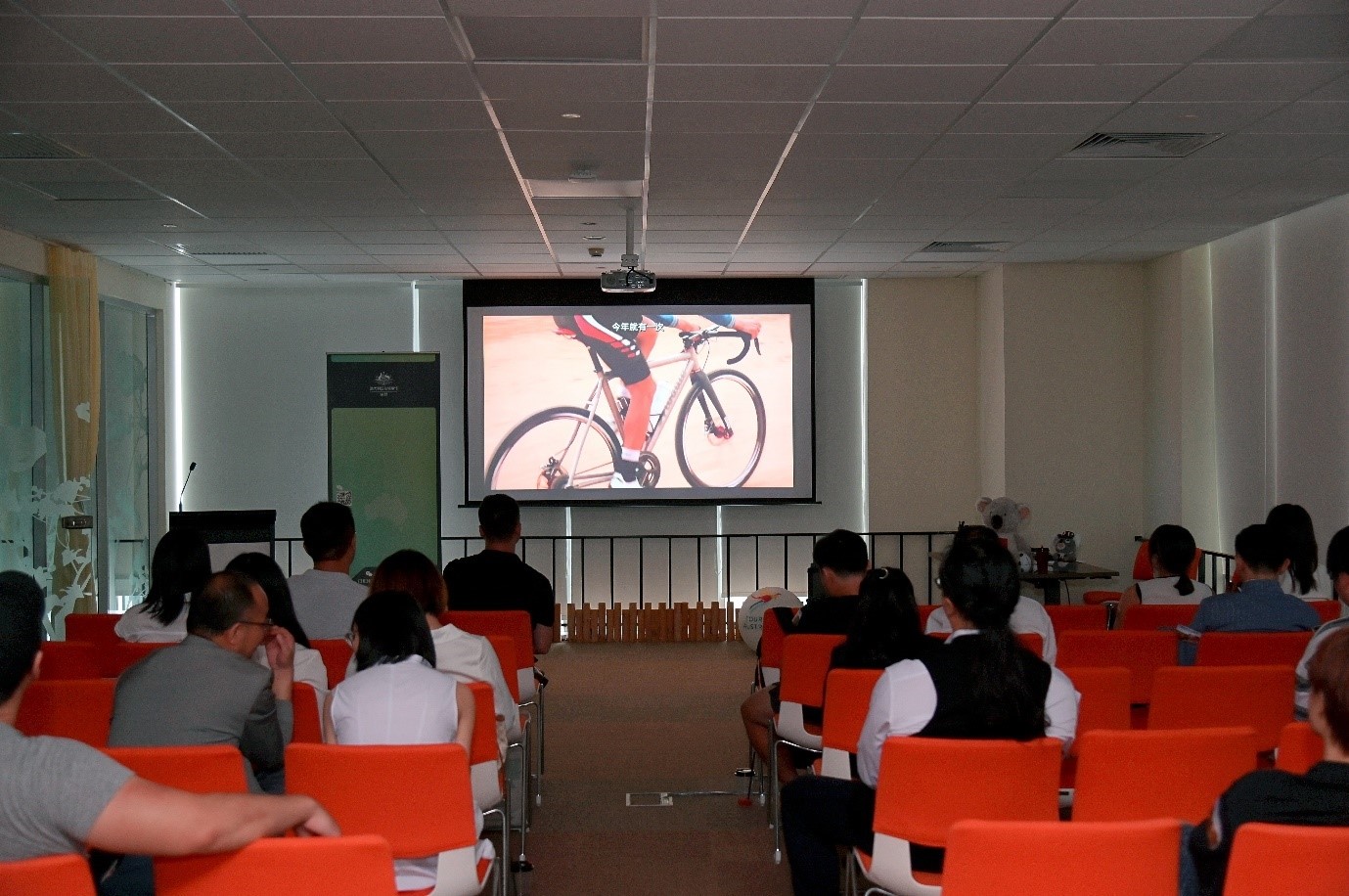 Over the next few months, the Australian Consulate in Chengdu will work with Australian partners to bring more exciting content to Chengdu, such as an Australian football clinic, immersive Australian coffee experience and a street dance masterclass.
Andrew Hogg, Tourism Australia's Executive General Manager, Eastern Markets and Aviation, said "I look forward to working with you in the near future and leading you to experience the infinite possibilities of Australian sports travel."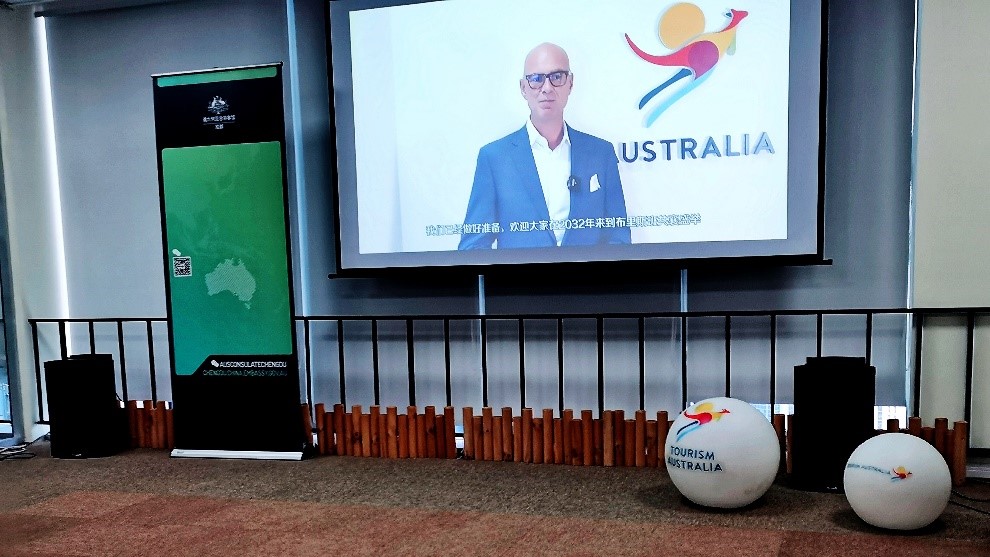 Sophia Hou from Tourism Australia's Chengdu office gave a presentation on Aussie Sports Tourism; including diving or snorkeling activities in the Great Barrier Reef, white water rafting down the Franklin River in Tasmania and surfing at the many incredible wave spots across the country, from Margaret River in Western Australia to Bells Beach on the Great Ocean Road.