Aussie Weekend
On 22 May 2022 the Australian Consulate-General in Chengdu, in conjunction with Tourism Australia, held a special Australian-style indoor picnic to celebrate International Biodiversity Day.

Eighteen local families in Chengdu gathered for an "indoor picnic" to experience an Aussie family weekend with food, coffee and family.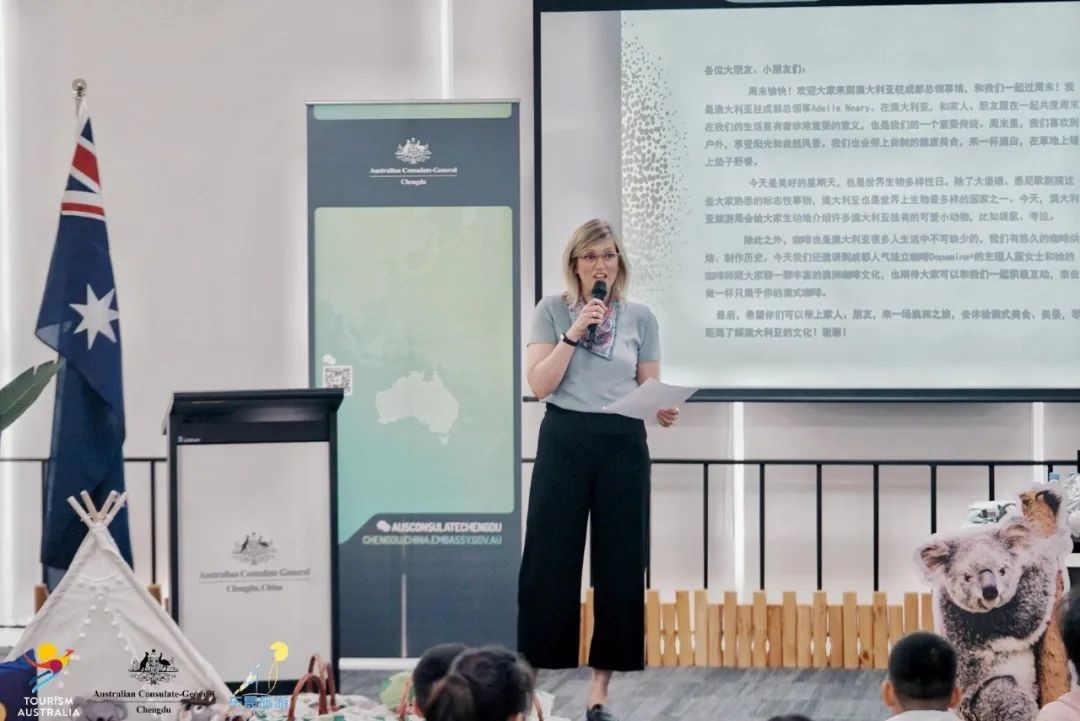 Adelle Neary, Consul-General of Australia in Chengdu
"Australia is one of the most biologically diverse countries in the world. Many of the rarest species in the world are unique to Australia, such as koalas and kangaroos." said Consul-General, Ms Adelle Neary.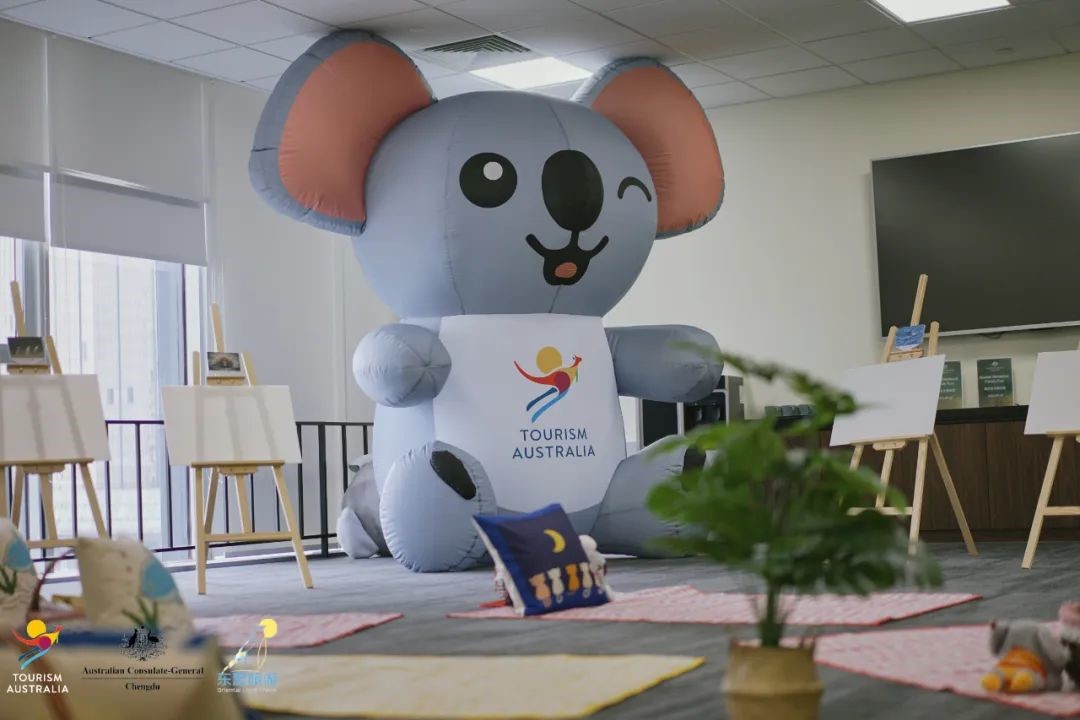 The International Day for Biological Diversity was established in 1994 to increase understanding of biodiversity issues and raise awareness of the importance of biodiversity conservation. This year, the theme for International Biodiversity Day was building a better future for all life.
Tourism Australia, along with Dongsheng Tourism, used fun interactive questions and games to showcase the vast diversity of life in Australia and called on everyone to protect the environment and wild animals.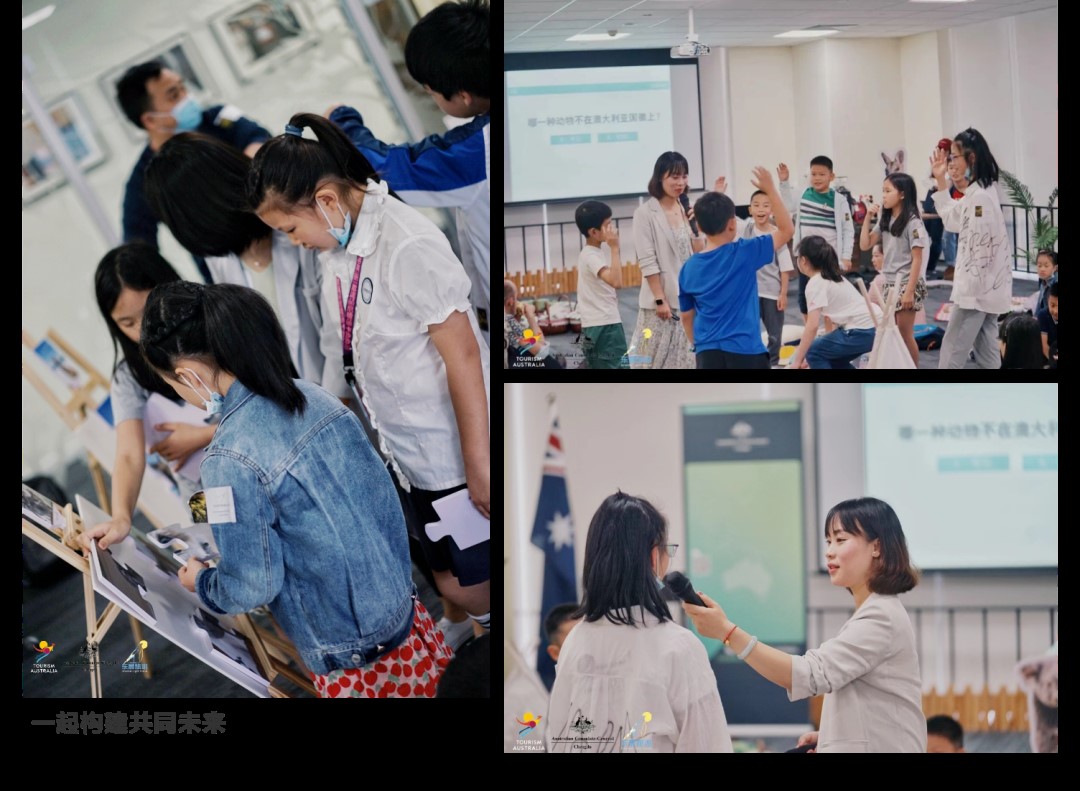 The Consulate-General also prepared Australian-style baked goods provided by Grains & Beans, and invited baristas from Chengdu independent coffee shop Dopamina+ to share Australia's coffee culture. Consul-General Neary said: "In Australia, it is quite common to get together with family and friends in the great outdoors, to bring some delicious food, have a 'Flat White', and enjoy the sun and nature." Children even lined up by the coffee machine, waiting to sample a "decaf flat white" (actually, a hot chocolate!) .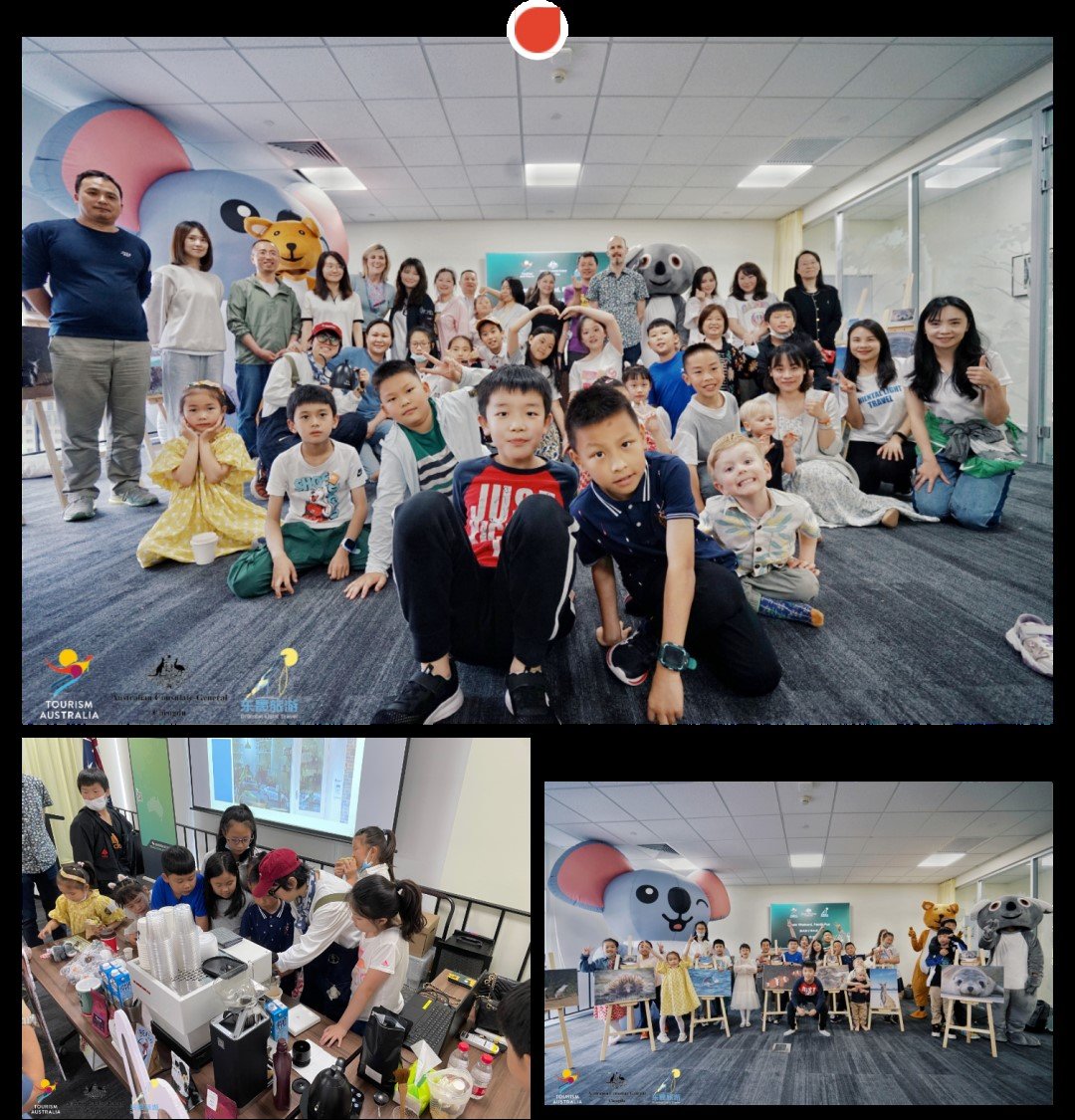 Our special thanks go to Dongsheng Travel, Grains & Beans and Dopamina+ for their strong support of this event. All photos in this article are provided by Dongsheng Travel and are used with permission.